Hostinger Review 2023 : If you're looking for an affordable yet reliable website hosting provider, Hostinger is the perfect option for you. With plans starting at just $2.79 per month, it's an unbeatable deal that can't be beaten.
The performance of their shared hosting plans is excellent, and their user-friendly platform makes it easy to get your website up and running quickly.
Hostinger is an experienced Lithuanian web hosting  provider with 1000 employees and over 1 million subscribers worldwide.
GET Exclusive Hostinger Coupon code – February 2023
You can save a lot by using coupon codes at Hostinger today! Check out the latest, active discounts for February 2023 ✓ Tested ✓ Verified ✓ Updated here : Latest Exclusive Hostinger Coupon code
Hostinger Pros
+Low starter prices
+Decent speeds in testing
+Lots of features
+Data centers in seven countries
+Quality custom control panel
Hostinger Cons
Doesn't have the power for the most demanding websites
Weekly backups only with the cheapest shared plans
VPS plans get 100Mbps connection, less than many top hosting providers
No telephone support
Datanyze  The web hosting market share report ranks Hostinger at number 36, with about 71,000 companies using it, or 0.5% of the hosting market.
While this doesn't yet threaten GoDaddy  (which has a 14.9% market share, in case you were wondering) it still beats out familiar names like HostDime (0.45%) Media Temple (0.44%) HostPapa  (0.35%) and A2 Hosting (0.33% ) .
Hostinger isn't just building its own service, though: it's also developing and launching new brands and products, including website builder Zyro and web hosts including Hosting24 and free 000webhost.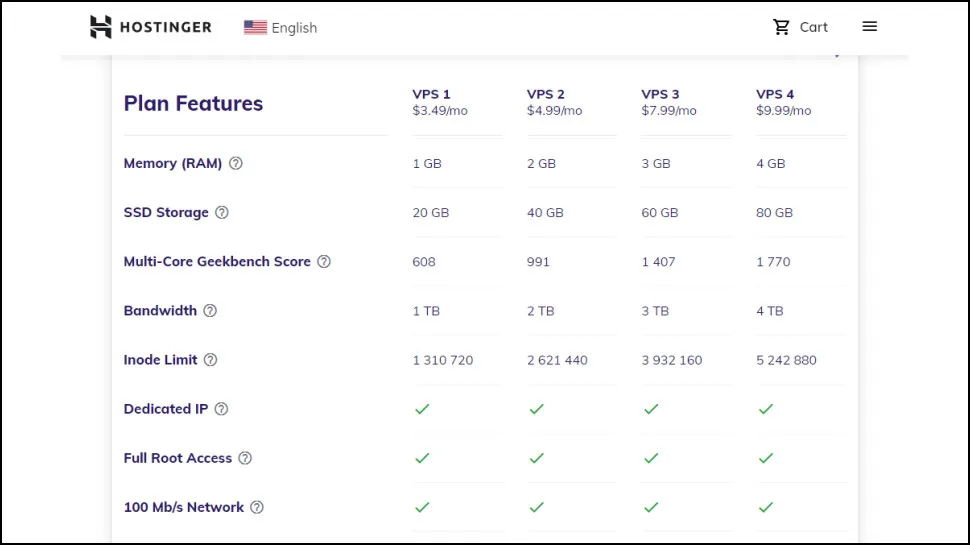 What kind of hosting plans does Hostinger offer?
Hostinger subscription options:
Hostinger  Cheap Shared Hosting for Small to Medium Low Traffic Sites.
VPS Hosting and Cloud Hosting give your website more resources for increased speed, making it suitable for more demanding business-critical sites. (how demanding? ok A VPS can run a WordPress website with hundreds of thousands of monthly visitors. )
Hostinger doesn't have any dedicated server products, which is bad news if you're looking for maximum performance and reliability.
But as compensation for at least some users, Hostinger is one of the few big hosting names that offers pre-configured Minecraft server hosting  for less than $10 per month.
Which program is right for you? Next, we'll explore Hostinger's range of shared VPS and WordPress hosting , breaking down what they do and don't offer, and helping decide which option is best for you.
Hostinger shared hosting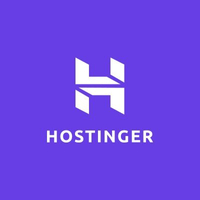 Shared hosting is exactly what the name suggests: your site is stored on a network server with many other sites, and everyone shares the server costs and resources.
It's cheap and relatively easy to use, and while it's the slowest type of hosting a shared plan may still be able to handle a website Tens of thousands of visitors per month.
Hostinger's shared hosting starts with a single plan. It's cheap at $1.99 per month for four years ($3.99 to renew), and has some welcome features: Free SSL , easy WordPress installation and management.
But it also has many limitations: there is no free Domain 50GB Storage Single Email Account 100GB Bandwidth Backups are only weekly.
If you know exactly what you need and it works fine; otherwise it's best ignored.
The Premium plan is still cheap, starting at $2.99 ​​per month ($6.99 to renew), but removes or removes all of these limitations: support for 100 websites, a free domain, 100GB of storage, 100 email addresses, and unlimited bandwidth.
Backups are still only weekly, which is a big weakness.
The top business plan adds much-needed daily backups and incorporates Cloudflare's CDN (Content Delivery Network) for maximum speed.
It costs $4.99 per month for the first four years and $8.99 after renewal.
These feature-packed products performed well in our speed tests and are great value for money.
Business plans are our range of options. It's more powerful than some other hosts that cost twice the price, and Hostinger suggests it can handle up to Approximately 100,000 visitors per month.
Also consider HostGator, whose feature-packed shared hosting is a great value for testing speed and offers some surprising bonus features for demanding users (free SSL upgrades and a dedicated IP on the business plan).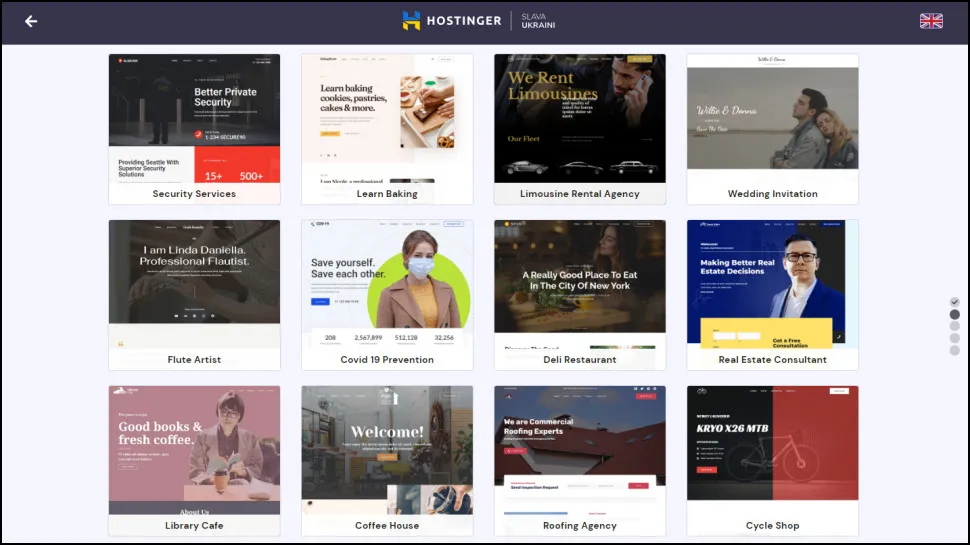 Hostinger WordPress hosting
The world's most popular website creator, WordPress is a versatile platform for everyone, from hosting newbies building small home websites to international companies with the most business-critical web projects.
Hostinger has robust WordPress support across most of its range, ensuring there is a solution for just about everyone.
The Single WordPress plan is pretty basic (supports one website, one email address, no free domain, few resources, slow speeds.) but it has simple weekly backups of the WordPress install, and (Hostinger claims) can handle up to 10,000 monthly visitors.
The real appeal of the program is its price It's only $1.99 per month for four years, with renewals at $3.99.
Assuming you're only building the most basic of websites, it can be an inexpensive way to learn WordPress.
Business WordPress plans are our range of options. It's much more expensive at $6.99 per month after four years, with renewals at $16.99.
But it has more robust specs – 100 websites 100 email addresses free domain handles up to 100,000 monthly visitors – and adds valuable extras, including staging (a valuable website testing feature) and Cloudflare CDN (a major speedup bonus).
This is a powerful plan capable of handling more demanding personal and small to medium business websites.
If your needs are larger – you have multiple business-critical sites, or perhaps a busy online store where speed is absolutely critical – then Hostinger's "Agency Hosting" series may be helpful.
It has all the same WordPress features, but is easier to manage and control over Multiple sites and improves performance by giving you more server resources.
The Agency Pro plan is our pick: it gives you twice the resources of the Business WordPress plan, but it's still very affordable at $14.99 per month for four years ($49.99 for renewals).
Also consider IONOS. Its business WordPress plan offers free SSL, a free domain, and daily backups, but it's only $0.50 per month for the first year, which is ideal if you want to learn WordPress and see if it's right for you.
Hostinger VPS hosting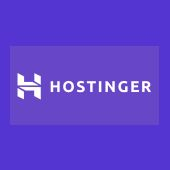 Signing up for VPS (Virtual Private Server) hosting allows you to have a private area within your web server with your own system resources.
This automatically gives any VPS a speed advantage over shared hosting, and the more resources (CPU time RAM storage space) your plan includes, the faster the speed is likely to be.
If your site has 100,000 monthly visitors or more, or is particularly demanding and Hostinger offers eight VPS plans, giving you plenty of options. For an extremely basic 1 CPU core 1GB RAM and 20GB storage VPS they start at just $3.49 per month for 4 years ($6.99 on renewal) but they ramp up from there with the top VPS plans offering 8 cores 16GB RAM and 250GB Store for $77.99 per month for four years ($131.99 to renew).
The range is fair value, but it doesn't apply to everyone. One of the reasons for Hostinger's low prices is that their VPS plans are unmanaged.
This means that Hostinger does not monitor the OS, set firewalls, install security patches or do anything similar: You need to manage the server's system software yourself.
It's manageable for experts, and the extra control can even be an advantage if you know what you're doing. But for others, it can be a complication.
There are also some technical limitations.
For example, Hostinger's VPS plans get a 100Mbps connection to the outside world, which sounds great, but it's lower than many of the top providers, and if you're running a busy website with many simultaneous visitors, you can get overwhelmed.
If low price is a must consider IONOS. Its most basic VPS starts at $2 per month, and even a 6-core 12GB RAM system costs just $35 per month ($18 for the first six months) annually, and all plans include a 400Mbps internet connection.
It has cheap unmanaged VPS for $4.99 per month, but a managed VPS line (where Hostwinds does all the low-level server management for you) starting at just $8.24 per month.
All plans are more Configurable If you need Windows hosting, a more powerful top-of-the-line system and 1Gbps network speed are available for high performance even during peak hours.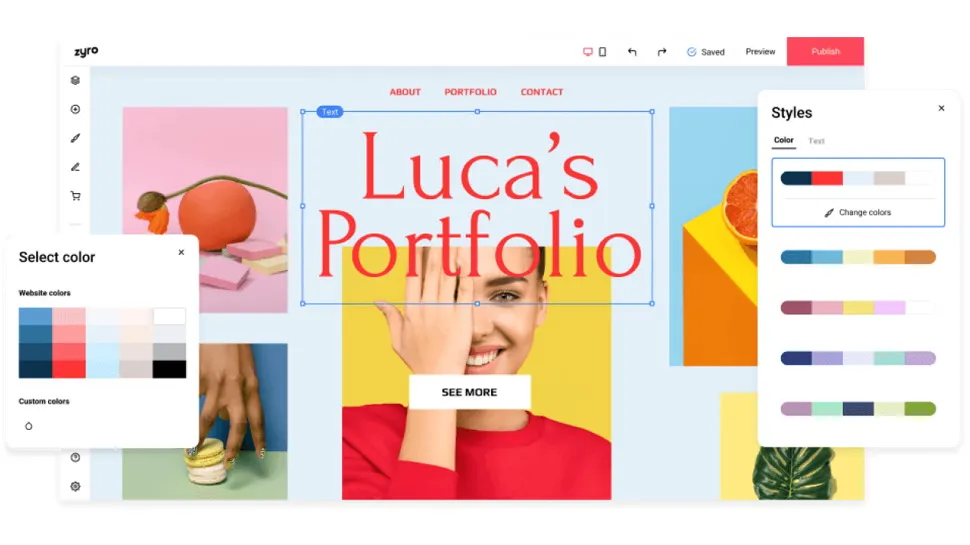 Does Hostinger have a website builder?
If you don't already have a website and WordPress seems a little intimidating, a website builder might be the easiest way to get started. Often they will have a library of pre-built website designs that you can use to get started.
Add images video maps and other page elements like Drag and drop and customize content with your own text and photos much like any editor.
Hostinger has its own website builder with unlimited traffic, unlimited free SSL certificate web hosting for up to 100 websites, free domain name, free email eCommerce features and more.
We found it to be an easy and straightforward tool that we could use right away.
No need to spend hours browsing feature lists comparing plans or wondering what you can afford: just hand over your email address to create an account and you can start building in no time.
The editor is relatively basic, but the What You See Is What You Get (WYSIWYG) editor for online stores will give you the tools to create detailed descriptions with HTML titles.
Hostinger website builder  Costing $2.79 per month, it's a decent website builder for personal use and small sites.
There's not enough capacity here for business applications, and even if your site takes off and becomes a real success, there's no upgrade path to help you deal with the extra demands.
HostGator's  website builder is worth considering as a worthy alternative. It's slightly more expensive, but has more features and supports unlimited physical and digital product online stores.
If features matter more than price Wix have more templates more features are stronger in every area and are an absolute must for your shortlist.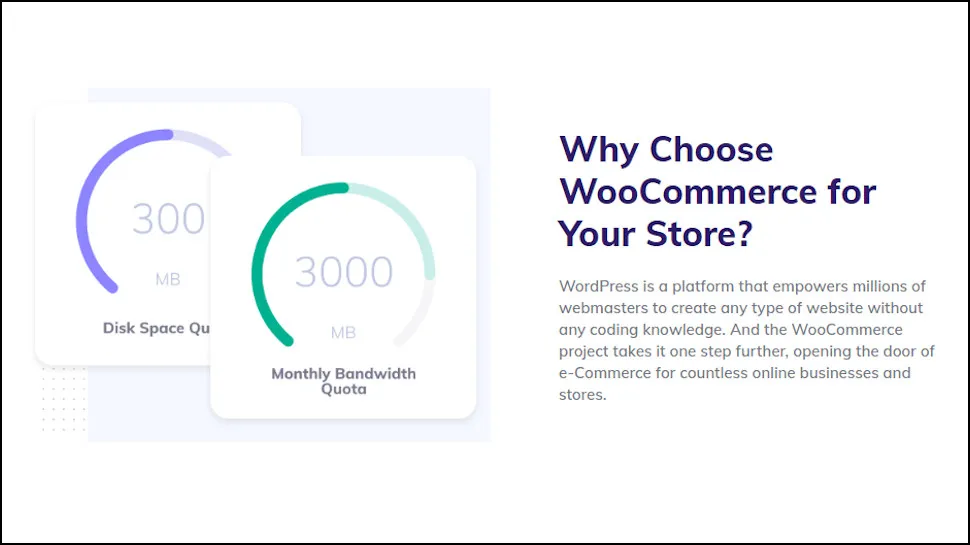 Can you build an online store with Hostinger?
Hostinger doesn't have a professional eCommerce website builder plan like we've seen with many providers, but there are a few avenues you can take to start selling online.
As mentioned above, the easiest option is to sign up for Hostinger's website builder service.
With Hostinger Website Builder, users can add up to 500 products to their online store and currently supports over 20 popular payment methods. Running a simple home business may be enough.
Another option, if you need more powerful features, is to sign up for one of Hostinger's other hosting plans, then install and use the professional eCommerce platform.
WooCommerce is probably the most well-known option.
This is a powerful WordPress plugin that Hostinger can Installs automatically on any hosting plan and includes all the product cataloging inventory management payment and global shipping integration you need.
If you're comfortable with Hostinger's shared or VPS hosting and are willing to take the time to learn about WooCommerce and web stores in general, this could be a cost-effective solution.
However, if you want hosting with specific web store features and want more help getting your project live, some alternatives are worth considering. Bluehost has an excellent WooCommerce hosting plan that includes payment processing and a range of basic sales and marketing tools.
IONOS and more Options include a simple online store builder, a WooCommerce plan and hosting for many other eCommerce platforms: Magento(opens in new tab) PrestaShop(opens in new tab) OpenCart and many more.
Hostinger performance
We complete our review by using Uptime.com to monitor our test sites from multiple locations around the world, recording response times and any downtime.
Our test site was hosted on Hostinger's most basic shared hosting plan and still maintained a 100% uptime record during 10 weeks of monitoring.
Uptime.com recorded response times ranging from 171 milliseconds to 1.73 seconds, with an average of 382 milliseconds over the past 7 days of testing.
Starter shared hosting plans typically manage 200-400ms, with average peaks of 700-800ms, so Hostinger is clearly on the slow side when it comes to response times.
Page load time matters, too, so we used Dotcom Tools' Website Speed ​​Test to measure our website performance across 16 US and European locations. This time the result was much better, at 878 ms, putting it in the top 25% of providers.
It's a mixed story, but keep in mind these are comparisons based on the cheapest shared hosting plans from each provider tested.
Some of these plans cost 5 to 10 times the $1.39 you can pay with Hostinger, so overall, we think the company does a pretty good job.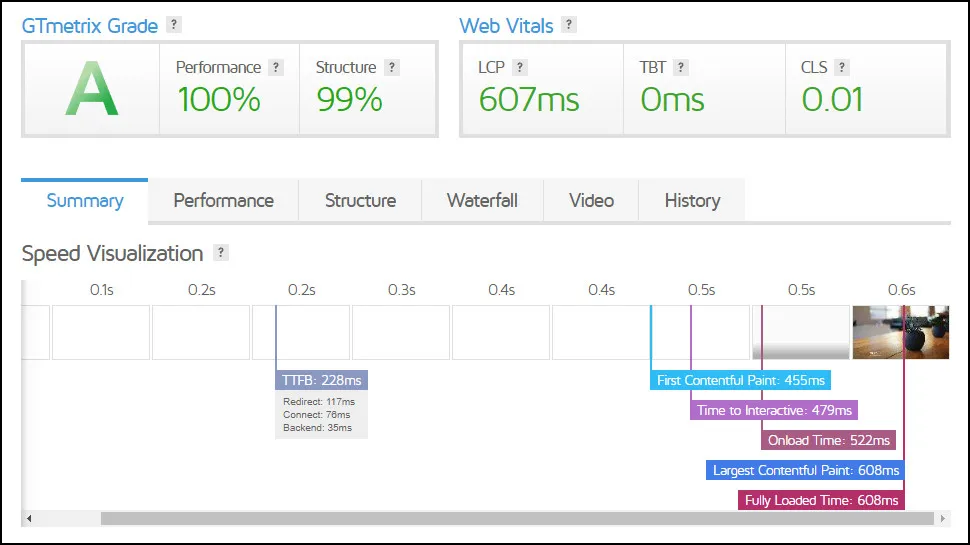 How fast is Hostinger?
Our web host performance tests start by measuring uptime, which is the proportion of time that visitors can access your website.
We set up a test WordPress site on a Hostinger shared hosting package, then used Uptime.com to visit and report the results every five minutes for 14 days.
Hostinger achieved an uptime of 99.98%, which is a bit disappointing (as we expected perfect performance in such a short test), but still acceptable overall (as it's still better than most web hosts offer. 99.9% uptime guarantee is much better).
We measure website load speed with the help of GTmetrix, which visits a test page and reports how long it takes for its main content to load (a value technically known as Largest Contentful Paint, or LCP).
A lower LCP means your website is likely to pop to the screen faster, keeping your visitors happy.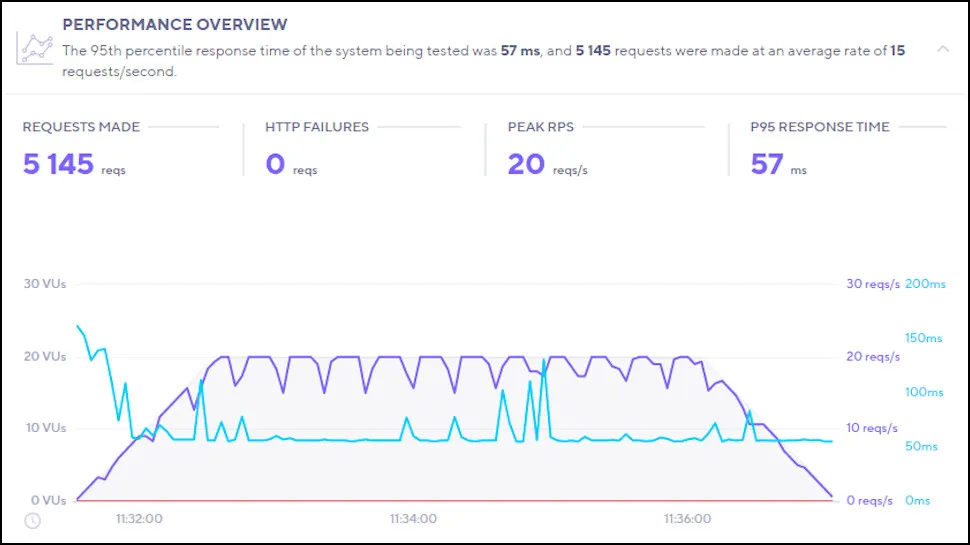 Hostinger scores here with a quick 0.607-second LCP, the second-fastest result in our last 15 tests, behind HostGator .
It's not significantly ahead of the competition — most providers have an LCP between 0.60 and 0.80 — but it shows that Hostinger isn't Cutting corners to achieve its low shared hosting prices.
It does compete with the likes of Bluehost (opens in new tab) and HostGator.
One-off load speed checks are important, but we also want to see how the site performs when it's busy.
To do this, we use the stress testing service k6 to drop 20 virtual users on our website and measure what happens.
Hostinger's results showed a bit of performance degradation during peak loads, but that's what we'd expect from a shared hosting package.
Overall, it was able to handle 15 requests per second throughout testing, which is a typical result for most providers.
These are generally positive results, showing that Hostinger is outperforming most budget hosts.
But keep in mind that our data is based on testing shared plans, and if you opt for VPS dedicated hosting or any other offering, your experience may be very different.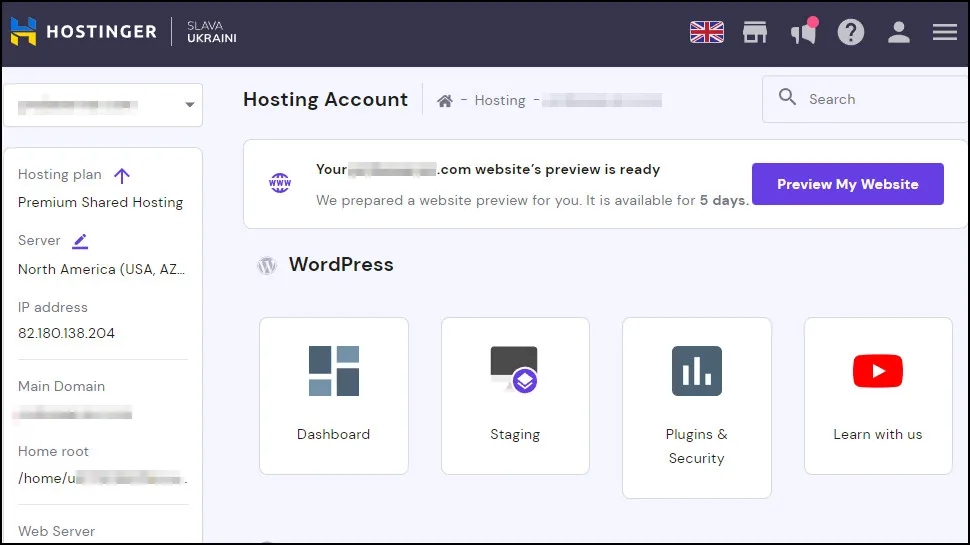 How easy is Hostinger to use?
Hostinger does not offer cPanel to shared hosting users who choose to use their custom hPanel platform. Custom control panels keep us on our toes, probably because most of them are underpowered in extreme situations, but hPanel is a rare exception.
It looks similar to cPanel, e.g. in the sidebar with server details (location IP address) and colored icons representing individual features organized into reasonably named groups: Domain Email Files WordPress etc.
Even a novice user can use most of the functions. For example to create an email address, you only need to provide the address and password.
But the sidebar adds more advanced tools, from importing existing emails to setting up SPF and DKIM records (to verify emails and prevent Phishing) is just a few clicks away.
Custom control panels are still not good news for hosting experts because all their cPanel experience won't make much sense; they'll just browse the menus and options like everyone else.
Overall though, hPanel offers a good mix of powerful features and ease of use, and the platform offers everything you need to get your website up and running quickly.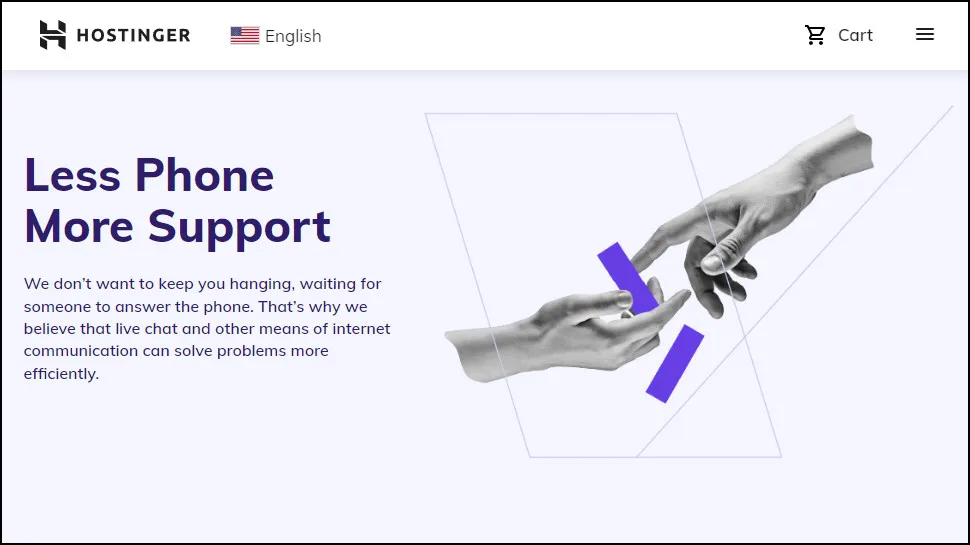 How good is Hostinger's support?
Unusually for top hosting providers, Hostinger has no phone support. 24/7 live chat and email or ticket support are available if you prefer.
We opened a ticket asking how to install WordPress on a subdomain. It's not a complex technical question, but it's more complex than a simple product question, giving us a better chance of getting an interesting response.
The reply arrived after only 17 minutes, which is about as fast as we've come to expect from ticket support. (Who needs live chat?)
The text used more jargon than we'd like, but it was spot on and contained all the details we needed to figure out a solution.
You can also use live chat whenever you want.
We never waited more than a few minutes for a response and the agent was just as quick to identify our concerns and make relevant and helpful suggestions.
If you prefer a DIY approach, you can use the web knowledge base.
We recommend ignoring the search box (it's hard to find the best articles) and just browse the categories further down the page.
There are hundreds of articles arranged into topics like hPanel cPanel DNS SSL certificates and more.
These articles are often short and not always organized or presented as you might expect.
The site does have a lot of helpful advice for performing specific tasks, even if they have nothing to do with Hostinger's own service.
For example, most hosting providers won't give you any real advice on how to modify your DNS records if your domain is managed by another registrar.
But Hostinger has a separate article on managing DNS on Bluehost , GoDaddy , IONOS , Namecheap , HostGator , SiteGround , WordPress.com , DreamHost and more: 30 providers in total.
There's obviously a lot of work to be done here, but Hostinger scores highly in most areas and generally offers a much better quality of support than most budget providers.
Final verdict
Even Hostinger's cheapest shared hosting plan lets you create one professional email address, and you can create multiple email addresses with more expensive plans. This simple product is what makes Hostinger stand out and is very useful.
---
Hostinger FAQs
What payment methods does Hostinger support?
Hostinger accepts payments via credit card PayPal Google Pay Alipay, Bitcoin and other cryptocurrencies via CoinGate.
Does Hostinger offer refunds?
Hostinger has a 30-day money-back guarantee that covers its hosting plans and some other products. These include SSL certificates that are often excluded by other hosts.
It's nice to see that Hostinger's policy covers renewal fees as well as your original purchase, which we don't see on all hosts.
There is also a final bonus of a four-day limited warranty for certain domain registrations and domain transfers (see the official refund policy https://www.hostinger.com/refund-policy for a list.)
Of course, four days is not long, but most hosts don't offer any domain-related refunds at all.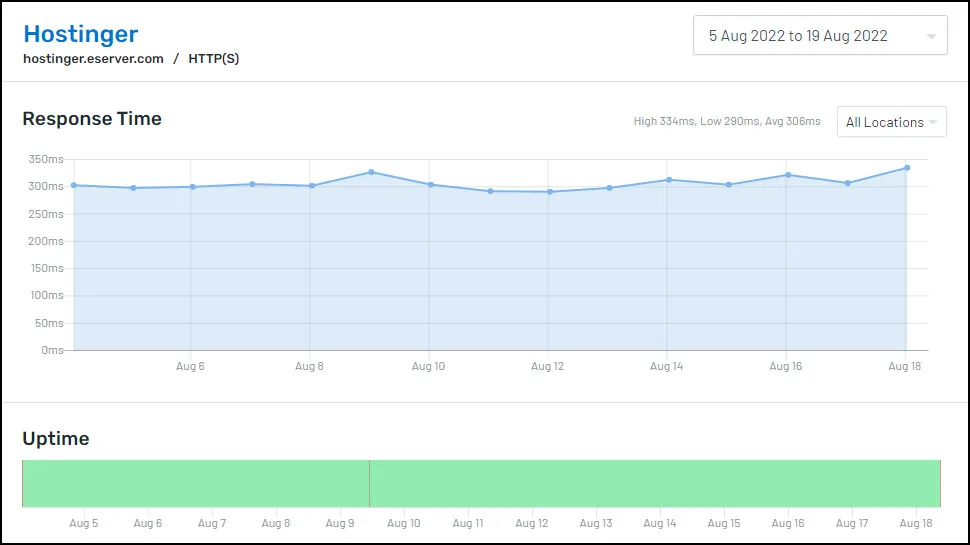 Does Hostinger have an uptime guarantee?
Hostinger, like many other budget hosts, has a 99.9% monthly uptime guarantee.
If Hostinger doesn't meet that goal, you can contact the company and ask for a refund of 5% of your monthly hosting fee.
Capping your pay at 5% is one of the least generous guarantees.
Other hosts will usually give you much more.
For example, ScalaHosting promises users a month of free hosting if the uptime falls below 1% (approximately 7 hours and 18 minutes) Downtime. )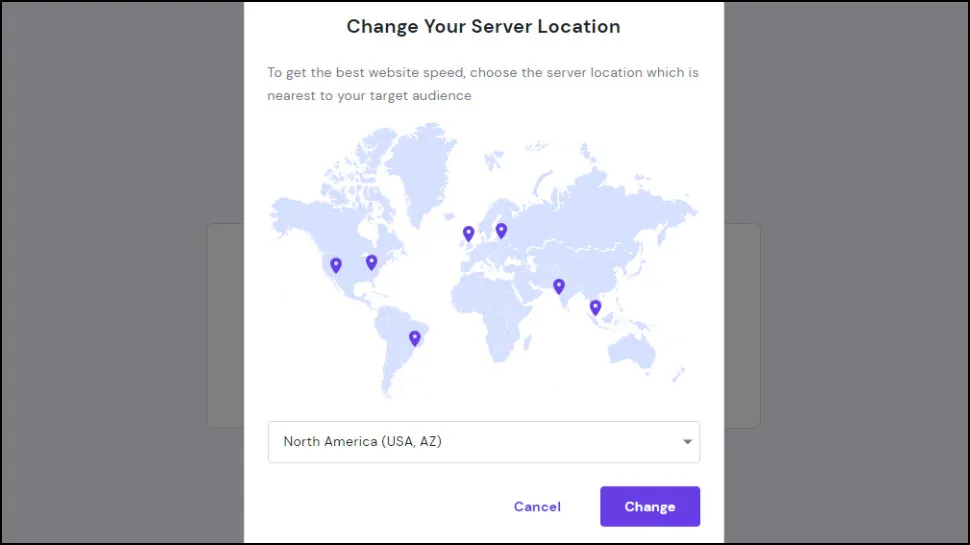 Where are Hostinger's data centers?
Hostinger has data centers in the US, UK, Netherlands, Lithuania, Singapore, India, and Brazil.
That's far more than most hosts, and they've spread farther too (many barely make it outside of the US and Europe.) .
The benefit of having a large number of data centers is that more users can choose to host their sites close to their audience for optimal performance.
There's just one potential problem: Some plans don't support all data centers.
Shared cloud and WordPress plans can be hosted in all seven, but Hostinger's Linux VPS plans cannot be hosted in Brazil or India.
Check out the fine print for each plan to learn more, or check out Hostinger's 'Where is your server located? ' support document.
What is my Hostinger IP address?
Log in to Hostinger's hPanel .
Find your plan in the hosting list and click the Manage button on the right.
The left sidebar shows your hosting plan server location and IP address.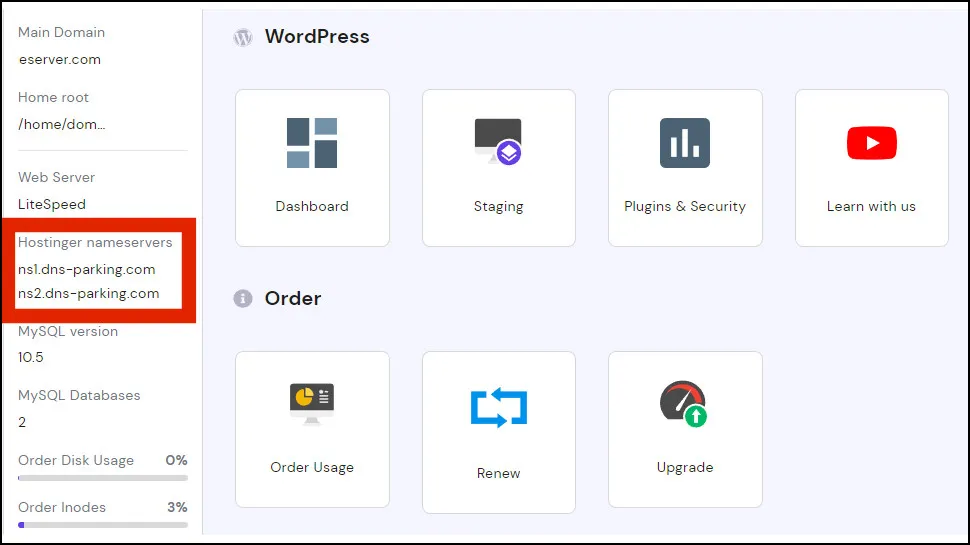 What are Hostinger's nameservers?
Before you can use an existing domain with your web hosting, you may need to point that domain to Hostinger's nameservers.
hPanel shared and cloud plans use nameservers

ns1.dns-parking.com

and

ns2.dns-parking.com

.
cPanel plans to use nameservers

cdns1.main-hosting.eu

and

cdns2.main-hosting.eu

.
How do I cancel a Hostinger product?
Log into Hostinger's hPanel.
Click Hosting in the menu at the top of the screen, then click Manage.
Scroll down and click Deactivate Account.
Choose whether to cancel your hosting account immediately or when your subscription expires, then click Continue to complete the cancellation process.
Resources : Techradar